5 MYTHS OF CREATING CUSTOM CANVAS PRINTS IN SINGAPORE
After a long day of work, everyone wishes to come home to a warm and cozy space. Mounting a personalized canvas print is an effortless way to spruce up the blank wall space, and it gives off a homelier atmosphere. Besides, it can create a more intimate and personal appearance at home. Canvas prints also allow you to immortalize meaningful memories of family, friends, or pets. 
If you are still contemplating and pondering over whether you should create your custom print, you might feel uncertainty because of the common myths circulating about getting a custom canvas print. To relieve some of your apprehension, we debunk some of these myths below
Canvas prints are expensive.
The most common misconception heard about canvas prints is that they are very costly to purchase. Personalized prints need not cost an arm and a leg, but still be of high-quality materials and printing.
Canvas prints have to be a fixed size.
This statement is misleading and completely untrue. We provide canvas prints in 6 different sizes to suit your various needs. Sizes start from 30 x 30cm square canvases to bigger canvases measuring 60 x 91 cm.
An expert is needed to design a canvas print.
The worry that plagues many is the misconception that a professional is needed to design their custom canvas print. Many online canvas print platforms have easy-to-use and convenient online tools that make creating your print simple! You may add photos, text, and other design elements with a few clicks.
Canvas prints are difficult to ship.
After spending time and effort to design your custom print, it is valid to have the concern that your canvas print might get damaged in the shipping process. However, there are certain precautions taken to help ensure the safety and protection of your prints during transportation. Thus, this prevents the possibility of damaging your goods.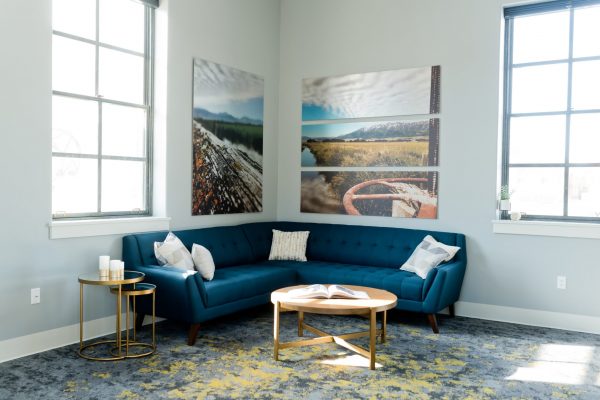 Canvas prints take a long time to receive.
Since Shopzone by Ho Printing provides in-house delivery services, we can provide quicker and more reliable delivery services. If you are in urgent need to receive your canvas print, rest assured as delivery usually takes as short as 3-5 business days. Therefore, go ahead and purchase a custom print for your special event or even as a last-minute gift!
We hope that reading this article has helped clarify the different misunderstandings associated with creating customized canvas prints. So, stop delaying and design your canvas print now! Your beautiful moments can be displayed elegantly and artistically on your home's wall.