MARKETING YOUR BOOK IN SINGAPORE FOR PUBLISHERS & WRITERS
Check out this guest post by J C Sum on marketing your book in Singapore for publishers and writers.
If you are an author, you know how satisfying and rewarding it is to complete your book and receive the first copy hot off the press. However, if you are a commercial author looking to profit from your book, completing the book is just the first step in your journey.
Writing, laying out and printing the book is a worthy accomplishment. But if you intend to sell the book, it is the number of books sold that really count.
Besides sharing the publication of your book on social media and telling all your friends and families about it, you need to do more if you want your book to sell.
In this article, I will share some marketing strategies that can help you gain exposure for your book and generate sales. All the ideas were used for the launch of my business book "Evolve, Adapt or Collapse: Bottom Line Driven in a Digitally Evolving World".
The marketing ideas here apply if you have a publisher or are self-publishing. Even if you have a publisher, it is best not to completely rely on the publisher for promotions and marketing.
In marketing, one method to define your audience is to create a customer persona. This means creating a detailed profile of your target reader by listing down demographic traits, occupation, income level, activities and interests.
Check out this guide on how to create a customer persona with Facebook Audience Insights to get started.
The process is important as it will allow you to know exactly who you are targeting making marketing decisions easier.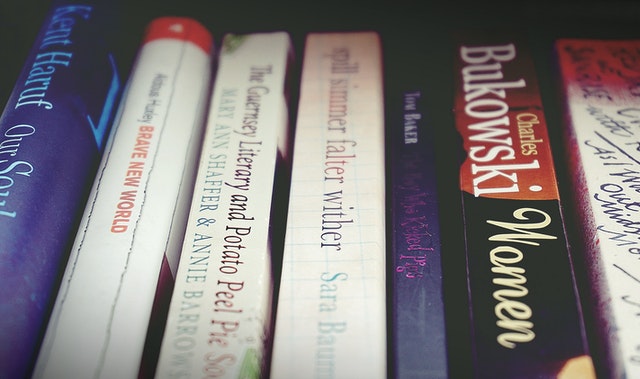 In the current digital economy, you must have an online sales and distribution channel for your book, even if you are just marketing your book in Singapore.
Ideally, you should have your own website that allows customers to buy your book online. This could be in the form of a WordPress site with an e-commerce platform or a Shopify site. If possible, you want the aesthetic design and colours of the site to appeal to your target audience.
If you do bit want to build a website or do not have the resources, you can also sell direct on a social media channel as long as you find a way to process payments. An online marketplace where you can create your own storefront will also work.
You can also find an online distributor who can sell and distribute your book on your behalf. SGBookShelf.com is an example of an online distributor who can list your book and manage all sales, printing (on-demand) and delivery.
SGBookShelf can also give your expose that your might not be able to obtain yourself. Naturally, there is a commission arrangement so you will have to pay a percentage of sales to them for their service.
Book Reviews and Sales Conversions
Social proof in the form of positive reviews of your book is the best testimonial and marketing tool you can have.

You need to find the right people with the right platforms to review the book.

Naturally, you will want to send a copy of your book to media outlets like The Straits Times LIFE! to be featured. While a review is not guaranteed, if your book is featured in a prominent media outlet, it can help boost visibility and sales.

When you have exhausted all relevant media outlets, you need to look for other book reviewers.

This is where your customer persona research comes in handy. Once you have a clear idea who you should be selling to, you can find relevant book reviewers.

For example, if you are the author of a children's book, your target audience are parents looking for books for their young children.

So, bloggers and websites that target these parents are appropriate channels to reach out too. You can also look for micro-influencers who have a similar audience. Connect with them and offer to send a copy of your book for review.

This is where the online distribution of your book is essential. You want a channel that these platforms can directly link to so that people can buy books easily. Remember, the purpose of the reviews is to also convert sales, so you must may it easy for people to buy the book (even on impulse) once they have read the review.

Be sure to post the reviews on your social media platforms, website and book product description to showcase this social proof.
Bookshop Distribution and In-Store Promotion
Getting your book placed in a brick-and-mortar bookshop is the goal for most authors. Having your book sold in a national bookshop chain gives it credibility and perceived commercial marketability.
If you have a publisher, he/ she will likely be handling your distribution representation in bookstores. However, if you are self-publishing, it will be very difficult to approach a bookstore directly.
If you are in Singapore, one option you can consider is to join PagetoPrint.com. This is the parent site of SGBookShelf.
PagetoPrint is an online publishing and print fulfilment platform where you can order your book print-on-demand. However, the main benefits of the platform is to get your book on SGBookShelf as well as receive distribution representation to physical bookshops like Books Kinokuniya.
If you do get your book in the brick-and-mortar bookshops, congratulations!
Once in, be sure to offer your time to the stores for a meet-the-author session or book signing. If you can give a talk, that can be valuable to a bookshop as well.
Take this as a marketing investment and support the bookshop providing large-format posters to put up. You can also offer free lucky draw prizes as part of your in-store promotional events. When marketing your book in Singapore, you need to help distributors if you want them to help you.
You can go one step further and try to get sponsorship for giveaways. For example, if you are selling a children's book, approach a stationary distributor or shop to sponsor a large colouring pencil set or high-end pencil case. Create a giveaway package that includes a signed copy of your book and a complementary gift.
This marketing effort will require some digital marketing know-how.
As of this writing in Apr 2020, I recommend using Facebook ads to reach out to your target audience.
You will need a marketing budget (for example a $100 a week for the duration of your campaign) as well as a Facebook page.
You will also need an online distribution platform for your book. I suggest having your own site or sell directly on your Facebook page instead of directing traffic to third-party distribution.
Since you are paying for the ads, it does not make sense to split the sales with a distributor, unless they are willing to split the cost of advertising.
There are many free resources and paid online courses to learn how to create Facebook ads. It can be quite technical and complicated but it is worth the effort and investment IF you get your targeting right.
I hope you find these marketing tips for publishers and writers in Singapore valuable and implement them.
I suggest you don't just pick one idea to use but instead try all of them.
When it comes to marketing your book, you want to create as many channels as possible to give your book the highest possible exposure. More is more, in this case.
All the best!
J C Sum is a hybrid marketer, author and content creator. He is a certified management consultant (TR 43:2015), an American Marketing Association Professional Certified Marketer (PCM®) in marketing management and certified digital marketing strategist (SSG-WSQ accredited) with 11 years of experience specializing in search engine optimization, content marketing and analytics.

You can buy his book "Evolve, Adapt & Collapse" here.

Contact J C at Evolve & Adapt.